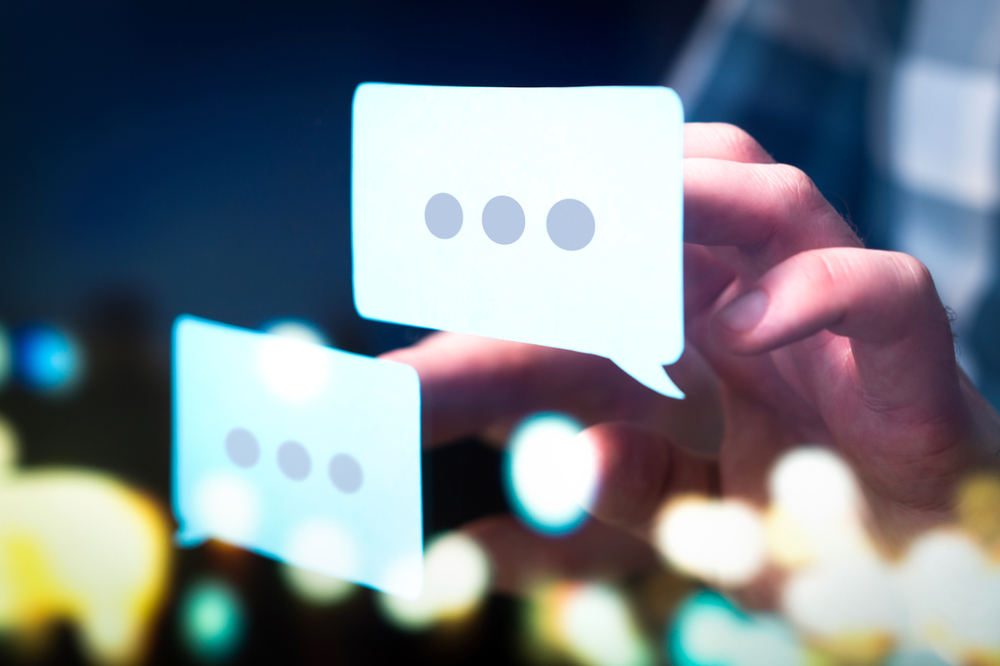 Dialogers and co-creation
In recent years, the paradigm of the usual relationship between company and stakeholders has been reversed. The perception of bad practice, the contagion effect and the high expectations of an increasingly unbelieving public opinion, challenge companies to strategically manage their relationships with stakeholders. Nothing has ever been as scarce and sought after by companies as trust is now.
Given this horizon, new trends and market demands are defined by horizontal structures based on listening and collaboration. Companies have gone from thinking for stakeholders to thinking with them. In this context, Kreab has opted to help its clients lead this positive change through Dialogers.
What is it?
Dialogers is an online platform for active listening to stakeholders that allows establishing a channel of constant dialogue with them, and also get their feelings on different issues in an agile and on-demand way.
Dialogers works as a continuous process, online focus group to which only selected interest groups will have access, here different topics will be proposed each week with the possibility of combining qualitative and quantitative information to obtain traceable results.
Why provide this service?
A MESSAGE IN ITSELF
In addition to the information that can be obtained from the debate on the platform, Dialogers is a message in itself for its context. A powerful demonstration of the listening attitude of the organization.
LISTENING CHANNEL
Dialogers opens a channel based on interaction and engagement that moves away from on-the-spot surveys to establish a channel of constant dialogue with stakeholders.
RELATIONSHIPS OF TRUST
Involving stakeholders directly, Dialogers is a way to better understand their expectations and create an input laboratory by creating trusting relationships by making them feel valued and heard.
How does it work?
The Kreab team proposes topics weekly to ascertain the participants' opinions.
The selected participants access the platform through a link and thus form an opinion group. The first time they access they must register and from this moment periodically they will enter to discuss the topics proposed by the moderators.
Tangible benefits of implementing Dialogers:
o     Build trusting relationships with our stakeholders that increases 'faith-holders' loyalty and serves to create meeting points with the most critical groups.
o     Provide a problem-solving approach based on facts and experiences
o     Strong potential as content will be visible in media and social networks
o     Approach to give an exact answer to the needs of our stakeholders
o     New forms of collaboration that build community and have a positive social impact connecting people
How can Dialogers be useful?
o   Loyalty and engagement through the involvement of stakeholders.
o   Redefinition of storytelling, account composition, argumentation and corporate messages
o   Identification of expectations and measurement of stakeholders' perceptions
o   Channeling the dialogue to stakeholders or teams and committees that are offshored
TEST
Viability contrast for initiatives, decisions, messages …
Brand repositioning test
What does Kreab offer?
A customizable and intuitive tool with the following options:
o     Space to generate debates and obtain a scale of relevance through surveys
o     Coordination of meetings or dates of important milestones
o     Internal messaging and generation of personal profiles with notification system
o     Multi-device: adapted to computers, tablets and mobile devices
Consulting associated to the project with a team specialized in (1) the moderation of conversations and (2) in the analysis of results in the co-creation process.
2.1 Within the MODERATION
o          Kreab can fully support or lead the recruitment of participants and the coordination of the sample
o          The success of the project lies in a rich and dynamic conversation. This is possible thanks to the know-how of the Kreab team that will moderate and stimulate the platform's conversation to ensure it is based on the proposed objectives (challenges, surveys, consultations, forums, debates …)
2.2. Regarding the STRATEGY
o          Through analysis of the conversation between participants Kreab will be able to prepare strategic reports from the results.