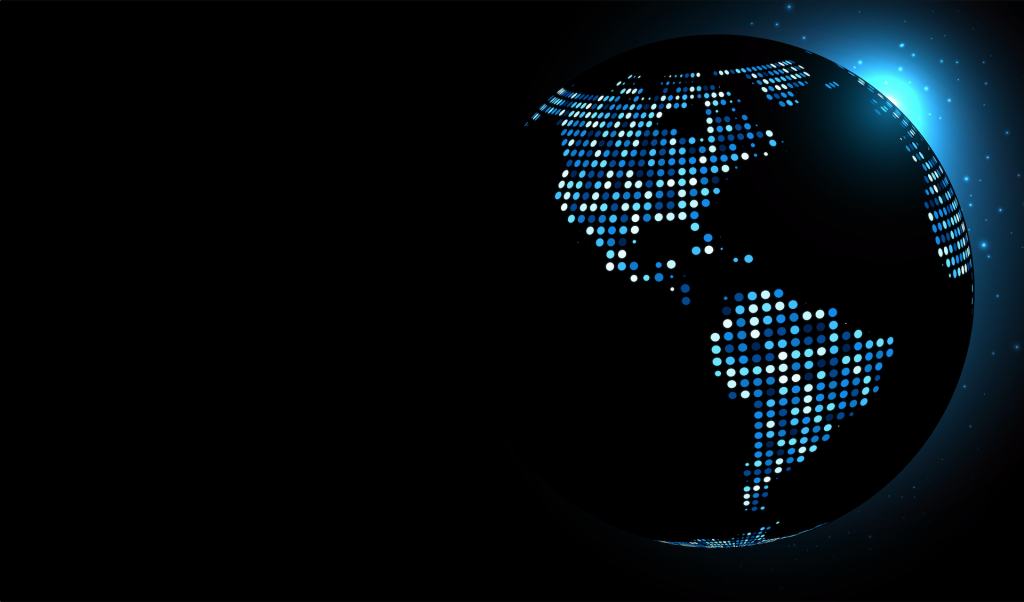 Kreab's Spain International Development
Kreab Iberia has led the expansion of the network in Latin America to meet the needs of those companies who want to expand their activities from and into the region. Thus, in addition to advising on internationalisation, visibility and positioning projects, the Department for International Development acts as a hub to coordinate actions involving the implementation of strategies in various markets to adapt to the particularities of each country.
This area has a two-way coordination role, supporting the implementation of projects from Latin America to Europe and other offices in the network. Our role is to accompany our clients and be a nexus of union based on business relationships and business opportunities to create a remarkable position in the region.
How do we do it?
Coordination of Latin American projects
From Kreab Iberia we develop global strategies adapted to each of the markets for multilatino customers, i.e., companies that develop their lines of development both in Spain and Latin American countries. Furthermore, we manage the internationalisation of companies wishing to expand their field of activity in other regions.
We carry out analysis on economic, social and political environments to grasp a holistic view of all countries in which our clients want to expand their activities. In addition, we draw up sectoral reports that help companies better understand their niche market in countries where they do not operate directly.
At Kreab, our talent is geared towards continuous improvement,  something that fundamentally affects clients. For this reason, we bestow great importance on   benchmarking.
The informative follow-up of relevant topics is part of our work methodology. Understanding the causes, actions and consequences that derive from them, is essential to operate in countries outside of Spain.
Market Access – Internationalisation
Kreab has extensive experience in Latin American Market Access strategies. With a portfolio of more than 800 clients and more than 500 executives working in our offices, Kreab has consolidated itself as a leader in Market Access operations in the Latin American region. We offer a situational pulse on political, social and business contexts.
We develop internationalisation lines for Spanish companies that wish to expand their field of activities in Latin America and vice versa. Furthermore, we organise trade missions and strengthen relations with authorities in different areas as a tool for networking and positioning in the region.
Country Brand
At Kreab we care about the brands of our clients. Branding has been consolidated as one of the main cornerstones of companies, therefore, we adapt brands to individual markets in order to ensure the success of business operations.
We advise on the new relationships that are created, giving support in official visits, building media relations in the country concerned, offering a communication crisis cabinet and managing company reputation, all of which ensures a positive perception analysis.
Our network
Colombia:  The differential value of the KREAB Colombia team is that we manage our clients' reputation, through an integrated and prospective approach. In each case, communication, design, governance and digital ecosystem subject areas are integrated in a strategic way.
Kreab Colombia is committed to the creation of a clientele network with interests and assist clients not only in media exposure and message positioning, but in the creation of story lines, strategic messages and skill strengthening. It also believes in the need to activate other channels and actors, to favour the positioning of clients.
In this sense, the Kreab Colombia team has carried out events, linking academy and public sectors; cross-sector partnerships for the generation of coordinated programs; areas of training and transfer of knowledge for journalists, academics and, in some cases, communities. It have also managed to broaden the scope of action, strengthen the reputation of organisations in the light of other key players and highlight other areas: digital, design, among others. All accompanied by a future, preparation, prevention, proposal, planning and, above all, anticipation perspective.
Ecuador:  The Quito offices opened in 2013. As of today, Kreab has become one of the leading communication consultants in Ecuador. It focuses on comprehensive image, communication and reputation management, in traditional environments and also on the inside of what we call digital transformation, for each of its clients. Therefore it has become the go to agency for several country's sectors such as academic – university; also throughout its time it has managed big events that link country image and investment, with creative and innovative initiatives that capture the identity and projections of clients.
It is working in public affairs, achieving partnerships between various sectors of the private and public sectors, finding new opportunities to work across the country, identifying actors and sectors that, based on their work, manage to boost the national economy. Kreab Ecuador and its team seek to generate opportunities based on analysis and perspectives, based on knowledge of the national reality and permanent links with key actors.
Bolivia:  The merger of two leading local agencies, one considered the most important in strategic communication, and the other in the field of digital communication was essential to bring together Kreab Bolivia's multidisciplinary team.
As a result of this operation, the team has unique features that provide a variety of services, which include relationships, digital communication, strategic advice, governance and activation organisation for national, public, and international firms.
The support and experience of Kreab Sweden, the parent company, is important to keep the human capital updated with the latest trends in communication and in the international context, to develop professional activities with a global focus.
Chile:  The Santiago office opened its doors in September 2017. The team has almost two decades of experience in the management and development of communication strategies and manages a portfolio of clients from various industries such as mining, education, technology, banking and telecommunications. Together with them, Kreab Chile has provided value to their organisations and managers in order to communicate effectively their alignments and strategic vision to stakeholders.
The public affairs area develops reports, analyses and identifies governmental issues that may affect companies, such as those arising from existing laws or regulations, as well as possible future proposals for government action.
Cuba:  Since Kreab decided to go for it in Cuba in 2015, the firm has worked hard to establish a wide network of contacts in all areas of the country and in addressing the needs of its global clients in this market. Possessing the most advanced knowledge of communication and public relations, Kreab is equipped to accompany the creation of new businesses in the country as well as to provide a comprehensive platform for Cuban corporate and public sectors for a successful internationalisation.
Panama:  Kreab Panama opened its doors in 2018, thanks to a collaboration agreement with the firm KOMUNIKA LATAM, based in Panama, and will serve Kreab's clients in all the Central American market. Thus, Kreab now has seven offices distributed throughout the Latin American region in order to provide the best service to its clientele network.